Rolls of decorative artificial hedge of green color (two-color), artificial hedge made of high quality polyethylene strips in 2 shades firmly adhered to interlaced galvanized rods. The high concealment of our artificial hedge easily protects the privacy of the home, creating an intimate environment in gardens, terraces. The green hedge rolls are 3 meters long with different heights 1.00 - 1.50 and 2.00 m.
The artificial hedge is a product that looks very similar to the natural hedge, it has a pleasant texture and 2 different shades of green. Its practically zero maintenance, it can be washed with a water hose to remove accumulating dust over the years. It is a non-flammable product (fire resistance class E). Its design allows the passage of air.
3 meter rolls of Bicolor green decorative artificial hedge, high concealment hedge that easily protects the privacy of your home, creating an intimate atmosphere in your garden, hiding unwanted corners.
Decorative artificial hedge with 30 rods each linear meter ideal for terraces, gardens, swimming pools, cafeterias, parks, campsites, hotels, swimming pools, restaurants, nightclubs, ...
Direct sale of artificial hedges and shipments throughout Spain.
We have a service of installation and assembly of fences or decorative green hedge fences in the area of ​​Barcelona and its surroundings, the client being able to enjoy a quick installation.
Rolls of decorative green hedge of 1.00 m. high, 1.50 m. height or 2.00 m. high.
Note: alternative product Natural heather for fences.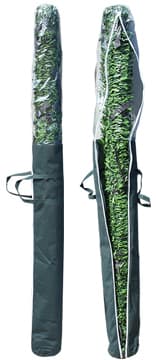 | | | | |
| --- | --- | --- | --- |
| Color | Height | Length | Reference |
| Green | 1,0 m. | 3 m. | SETOV1.0 |
| Green | 1,5 m. | 3 m. | SETOV1.5 |
| Green | 2,0 m. | 3 m. | SETOV2.0 |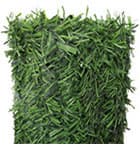 More information: