Home
>
Automatic System
>
Vehicle loop detector
MAGNETIC LOOP DETECTORS
Magnetic loop detectors for self-adjusting vehicles, magnetic loop detectors ideal for barriers, overhead gates, gates, sliding, rolling, sectional, industrial, car parks, automatic bollards, passage control (using automatons), ...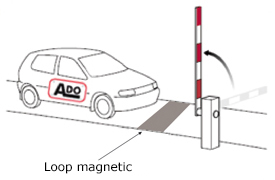 Applications:
Protection of vehicles in automatic doors.
Opening and closing of barriers.
Admission control in car parks.
Regulation of traffic lights.
Vehicle counting.
Traffic control applications.
Traffic analysis.
Toll systems.
MAGNETIC LOOP DETECTOR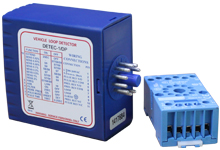 Ref. DLM
(magnetic loop without memory)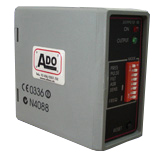 Ref. DLMM
(magnetic memory loop)
Features:
Magnetic loop detector in 230V AC socket.
The most comfortable and simple way to achieve maximum security in accesses with vehicle control.
Compact size: can adapt to any detention system.
Selectable permanent presence: eliminates the risk of premature closing of the barrier or automatic door.
Applicable to any parking barrier, automatic gates, ticket dispensers in parking lots, vehicle detention on public or private roads, applicable with industrial control, among others.
Compact size, boxed. It allows its use in any existing traffic detection system.
Selectable presence, the presence relay time can be extended by a certain period of time.
Loop isolation.
Visual indication of loop failure.
TECHNICAL SERVICE AND SALE OF MAGNETIC TIES
Contamos con un departamento técnico para dar servicio y asesoramiento en las instalaciones, somos fabricantes de todo tipo de detectores lazos magnéticos de seguridad.