Home
>
Street Furniture
>
Street ashtrays
STREET ASHTRAYS
Street ashtrays made of iron, stainlesss steel, corten steel. Innovative and trendy designs. Suitable to be installed on parks, shopping centers, gardens, schools, streets, ...
We manufacture street ashtrays, and so we can design and produce any kind of ashtrays according to our customer's needs.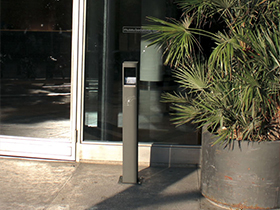 STREET ASHTRAYS
ASHTRAY MODELS
Urban outdoor ashtrays in iron, corten steel or stainless steel. Ashtrays with the latest designs adaptable to all types of environments. On request, possibility of customizing the ashtrays.
We advise our clients on the type of ashtrays that are best for them, since many factors influence such as location, vandalism, functionality, space...
All our ashtrays are made for outdoors, so they withstand inclement weather, temperature changes, UV rays...