LITTER BIN NOK
Nok iron litter bin for outdoor use. Outdoor urban litter bin designed and manufactured with functional designs ideal for urban environments and public places such as parks, gardens, streets...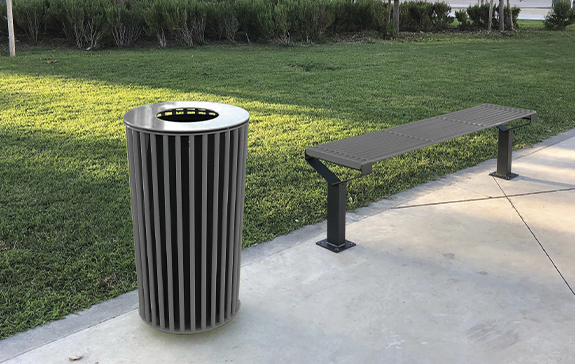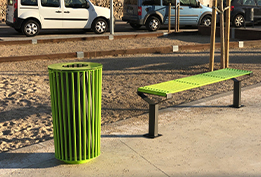 MEASURES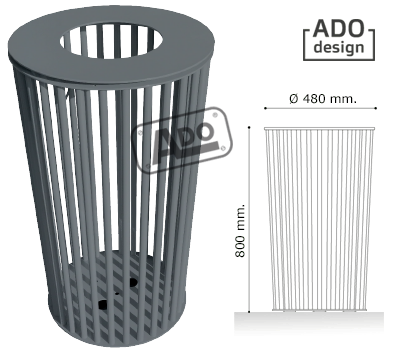 Ref. PNOKG01
Measures:
Diameter: ø 480 mm.
Height: 800 mm.
Capacity: 120 l.
FEATURES NOK LITTER BIN
Design Nok litter bin, with a large storage capacity. Made from galvanized tube. Inner tray as an option to have a better hold of the bag and less transparency towards the outside.
Standard finishes:
Grey lacquered.
Ref. PNOKG01
Floor fixing to screw using metal plugs.

Optional: inner bucket.
More information:
TECHNICAL SERVICE AND SALE OF OUTDOOR BINS
We have a technical department to provide service and advice in the facilities, we are manufacturers of outdoor iron bins. Trash installers.