LOCKER CROWD CONTROL BARRIER
Crowd control plastic polypropylene barrier 1,15×1.00 m. ideal for town halls, construction sites, shopping centers, schools, mass events, ...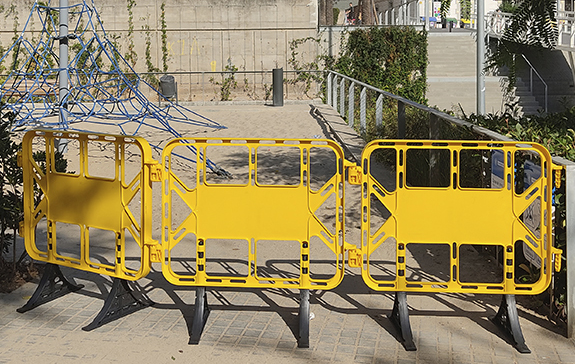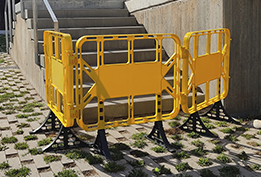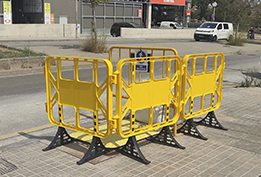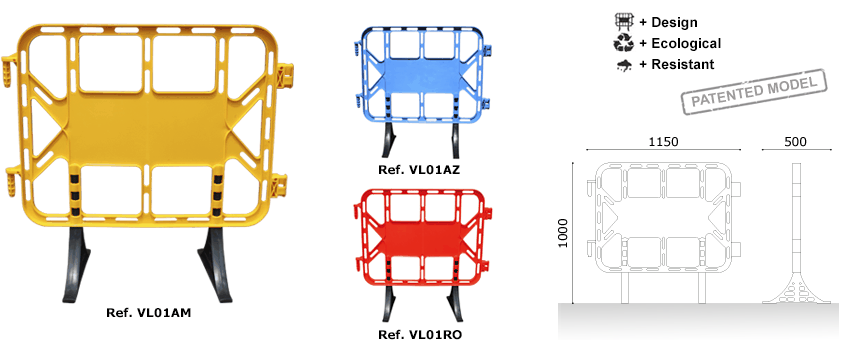 CHARACTERISTICS OF PLASTIC FENCES PEDESTRIAN CONTAINMENT OF 1.15x1.00 m.:

Innovative and attractive design

They do not require maintenance. They do not rust. A simple wash leaves them as new.

They are ecological (they are recyclable).
Rounded edges avoiding possible damage to people or vehicles.
They are palletizable and easy to store.
Easy transport in vans and even in vehicles.

Detachable polypropylene feet for easy transport. Inner foot with solid steel shaft for greater resistance to impacts.
Excellent stability The legs rotate 360º.

Quick and easy connection between fences.

Customization of the shield, logo or identifying text on the central panel (large format for advertising. 280x600 mm).

Possibility of manufacturing in other RAL colors according to quantities.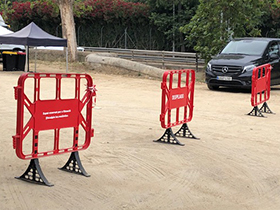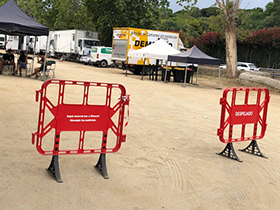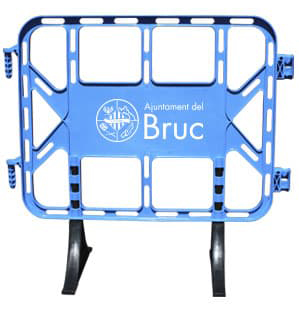 PLASTIC FENCES MEASURES OF 1.15x1.00 m.: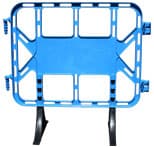 Crowd control barrier:
Width 1150 mm.
Advertising space 280x600 mm.
Height 1000 mm.
Weight 5,8 kg. (Feet included)

Body measurements:
Width 1150.
Thickness 60 mm.
Height 800 mm.
Weight 3,8 kg.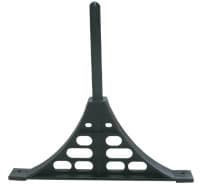 Foot measurements:
Width 500 mm.
Thickness 50 mm.
Height 465 mm.
Weight 1 kg.
APPLICATIONS OF PLASTIC FENCES:
Town halls, local police, construction brigades, hotels, sports centers, mass events, construction companies, schools, marinas, shopping centers, sports clubs, airports, railway stations, ... Pedestrian plastic fences for construction sites.
More information:
TECHNICAL SERVICE AND SALE OF PLASTIC CONTAINMENT FENCES
We have a technical department to provide service and advice in the facilities, we are manufacturers of polypropylene plastic pedestrian containment fences with removable legs.