LONER INDIVIDUAL WALL SKATE RACK
Loner wall-mounted scooter racks adapt perfectly to public spaces, such as parks, gardens, schools, town halls, among others.
MEASURES: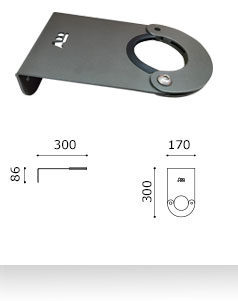 Ref. APLONERG01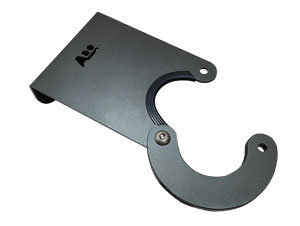 Loner scooter rack opening detail.
FEATURES SKATE RACK LONER
Individual scooter rack Loner measuring 300x180mm with a double element to strengthen the closure. Parking for a single scooter, several units can be grouped on a wall, wall or vertical element. Ideal for sports areas, schools or shopping centers.
Anchored to the wall with 3 plugs, it allows the scooter to be tied with a padlock. Possibility of installing at a height of 600mm or 450mm according to customer needs.
Front scooter installation

at 450mm. height: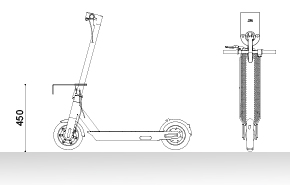 Site scooter installation

at 600mm. height: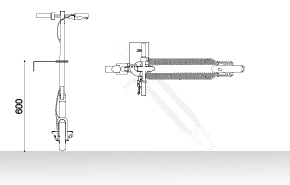 Accessories:
40mm brass padlock. with steel arch. - Ref. CNMCAD40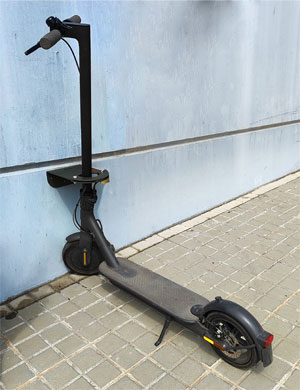 More information:
TECHNICAL SERVICE AND SALE OF SCOOTERS RACKS
We have a technical department to provide service and advice on the installations, we are manufacturers of scooters racks to embed or screw to the ground.