TENE LITTER BIN
Tene iron urban litter bin for outdoor use. Outdoor urban litter bin designed and manufactured with functional designs ideal for urban environments and public places such as parks, gardens, streets...
MEASURES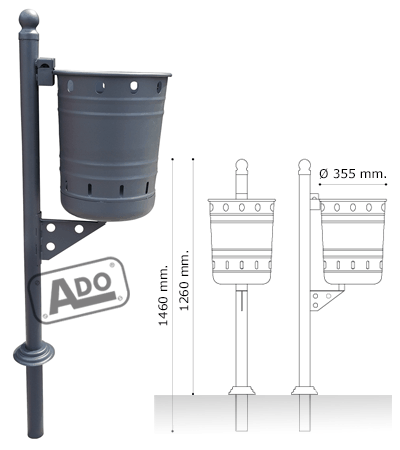 Ref. PTENE01
Measures:
Diameter: ø 355 mm.
Visual height: 1260 mm.
Total height: 1460 mm.
Capacity: 38 l.
FEATURES TENE LITTER BIN
Tene Litter bin with a 1.480 mm post for fastening to the ground, with a cylindrical bucket in built-in iron. Installation with embedment to the ground. Litter bin with a tilting system.
Standard finishes:
Grey oxiron. - Ref. PTENE01
Optional:
Logo customization:
- Creation logo. - Ref. CRELOG
- Preparation logo on engraving machine. Ref. CRELOGMAQ
- Engrave logo on stainless steel plate. Ref. SUPPLALOG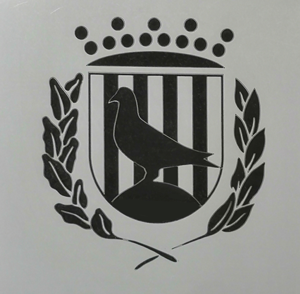 ×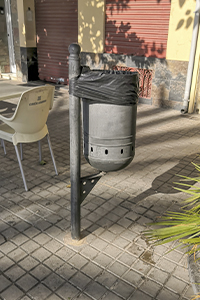 TECHNICAL SERVICE AND SALE OF OUTDOOR BINS
We have a technical department to provide service and advice in the facilities, we are manufacturers of outdoor iron bins. Installers of tipping pa623 litter bins, tenerife c-21 litter bin, lante up7 litter bin.