STEEL CORTEN LITTER BIN TRECEN
Litter bin Trecen manufactured with a steel corten sheet of high resistance and robustness, manufactured with rectangular feet, with rounded edges, and a bottom plate for fastening to the ground by means of metal plugs.
With this design we have created a litter bin in conformity with the aesthetic of other decorative steel corten elements, thus obtaining, at the same time, a robust and aesthetic litter bin.
MEASURES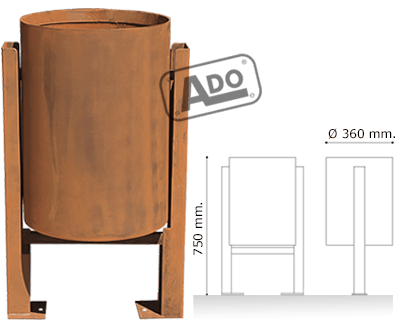 Ref. PTRECENC01
Measures:
Diameter: ø 360 mm.
Height: 750 mm.
Capacity: 50 l.

Litter bin with a tilting system.
FEATURES TRECEN LITTER BIN
Standard finishes:
Corten steel. - Ref. PTRECENC01
Grey oxiron. - Ref. PTRECENG01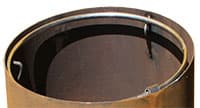 Bag support ring
Optional:
Logo customization:
- Creation logo. - Ref. CRELOG
- Preparation logo on engraving machine. Ref. CRELOGMAQ
- Engrave logo on stainless steel plate. Ref. SUPPLALOG

Inner stainless steel ring to fix the garbage bags. - Ref. AIP360
Manufactured in lacquered iron or stainless steel.
Bricat finish (exterior catalyzed varnish).
Other measures to consult.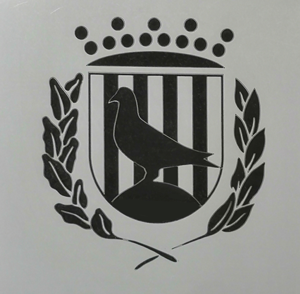 ×
Recommended screws bollard with plate:
For concrete: Block of 11. - Ref. T11L

For asphalt / panot: Block of 10. - Ref. T10X135

Corten finish options:

No blasting

Blasting

Activate and stop rust

Varnished
* The appearance of corten steel varies according to the processes selected by the client.

Litter bin with a tilting system.
TECHNICAL SERVICE AND SALE OF OUTDOOR BINS
We have a technical department to provide service and advice in the facilities, we are manufacturers of outdoor litter bins in iron or corten steel. Circular litter bin installers.