COPEY TREE / STREET LAMP PROTECTOR
Copey tree or lampposts protector in galvanized steel ideal for public places: parks, gardens, schools, town halls... as well as in private places: housing developments, homeowners' associations...
MEASURES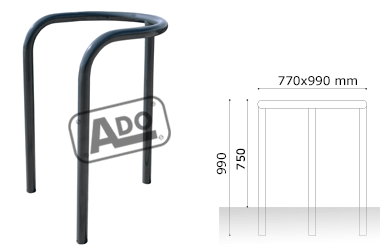 Ref. PTCOPEYG
Measures:
Height: 1000 mm.
Width: 770 mm.
FEATURES COPEY PROTECTOR TREES
Copey tree or lamp post protector with galvanized iron tube built in one piece, with 3 feet of fastening.
Standard finishes:
Galvanized. - Ref. PTCOPEYG
Green lacquered. - Ref. PTCOPEYLV
More information:
TECHNICAL SERVICE AND SALE OF METALLIC TREE PROTECTORS / STREETLIGHTS
We have a technical department to provide service and advice on installations, we are manufacturers of protectors for streetlights / trees to embed in the ground and installers of balaitus metal protectors.