CONTINUA WOODEN FENCES
Continua wooden fence with autoclave treatment of the posts, ideal for parks, playgrounds, gardens and enclosures that require a natural wood finish.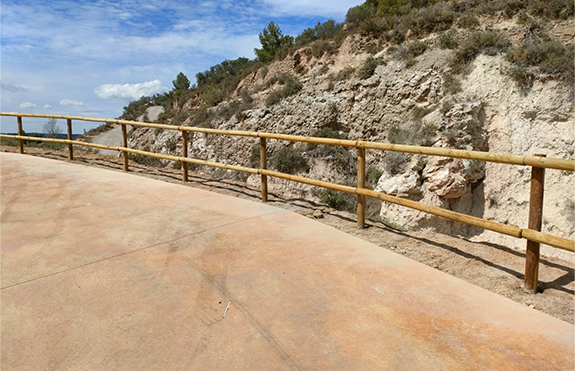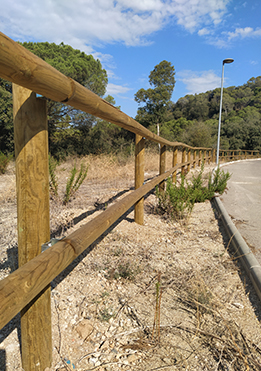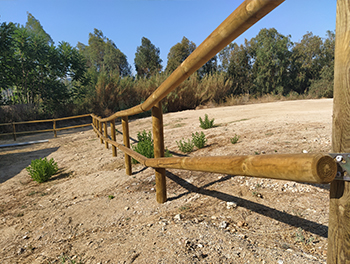 Continuous fencing with vertical round wooden pillars of ø100 mm. and horizontal ø80 mm. Placement of horizontal crossbars according to customer needs. Poles with a distance of 2 or 3 meters.
Features:
Standard heights: 1.00 / 1.50 meters high. (Other heights consult).
More information:
Related products:
TECHNICAL SERVICE AND SALE OF CONTINUOUS WOOD FENCE
We have a technical department to provide service and advice in the facilities, we are manufacturers of Continuous wooden fences, wooden enclosures. Installers of continuous wooden fences, Guilleries fence, Cap de Creus fences, Islet de Lobos fence...