A-ECO B SEMIFLEXIBLE BOLLARD WITH PLATE
The semi-flexible A-Eco bollards with plate are made of a plastic material that provides limited flexibility. In the event of an impact and not overcoming its flexibility, the bollard returns to its original position without any deformation. In case of overcoming these degrees, the bollard returns to its position with possible deformation in its appearance, they do not break like conventional plastic, iron or cast iron, thus making them a very economical and durable solution.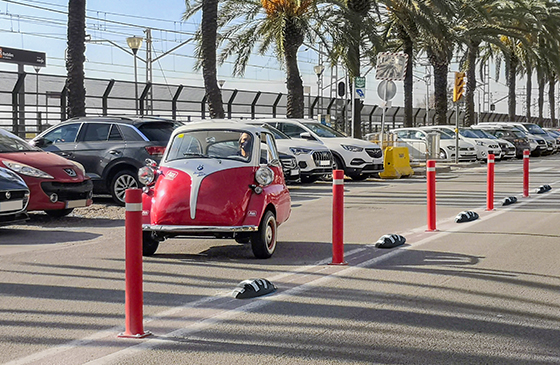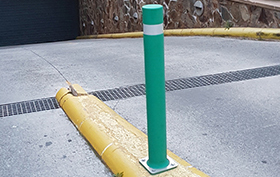 With this type of bollards we avoid possible personal injury and we achieve a better appearance at the installation site.
Flexible bollard with 160 × 160 mm plate. ideal for places that do not require embedment.
Fixing by 4 metal studs (not included)
A-ECO B SEMIFLEXIBLE BOLLARDS - MODELS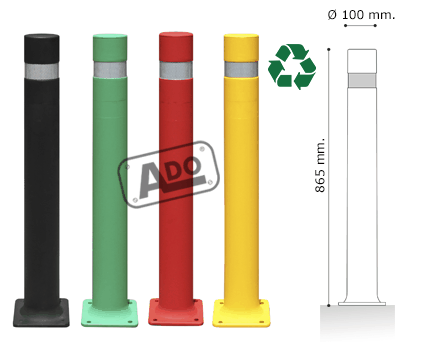 | | |
| --- | --- |
| Reference | Color |
| PECHNP | |
| PECHVP | |
| PECHRP | |
| PECHAP | |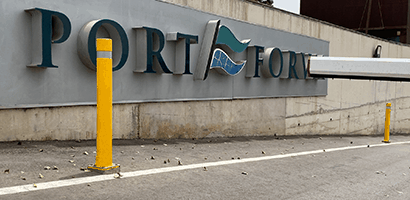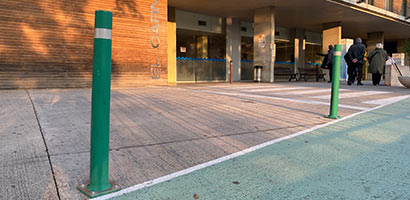 FEATURES

100% recyclable.

Not painted. Doesn't rust. Maintenance-free.

Limited flexibility.

High resistance to many solvents, oils and greases.

High resistance to abrasion.

Pleasant touch.

Aesthetically identical to metal bollards.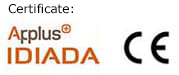 Detail base with a stainless steel reinforcing plate - Ref. PLPFLEX
Optional:
Stainless steel upper reinforcement plate for a better fixing to the floor. - Ref. PLPFLEX
Screw anchors ø 11. - Ref. T11L

More information:
ADVANTAGES OF A-ECO BOLLARDS OVER OTHER TYPES OF BOLLARDS MATERIALS
Vs bollards made of metal:
- Doesn't rust
- Less weight
- It does not break on impact and can harm people.
Vs bollards made of plastic:
- It does not break on impact and can harm people.
OPTIONAL ACCESORIES
Bespoken special designs.
Non-standard colors (RAL colors, Corten imitation).
Road signs adaptation.
Ring for chains.
Customized logo.
Reflective strips in other colors.
Related products:
TECHNICAL SERVICE AND SALE OF FLEXIBLE POLYPROPYLENE BOLLARDS
We have a technical department to provide service and advice in the facilities, we are manufacturers of semi-flexible polypropylene bollards of °80 and °100 A-Eco models, we have all kinds of Applus Idiada technical certificates, CE certificate, resistance to impact face and back, fire resistance Class E, installers bollard barcelona C-430.