Removable bollard of treated Pine wood for exteriors, ideal for delimiting roads and paths in rural environments (roads, towns, rustic areas, entrances to restaurants, hotels,...). Removable galvanized base with padlock.
Measures:
Width: 150x150 mm.
Height: 1000 mm.
Ref. PPINOE
Width: 136x136 mm.
Height: 1000 mm.
Ref. PPINO02E
Optional:
White reflective bands Level 2.
Other diameters and measures to consult.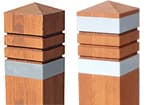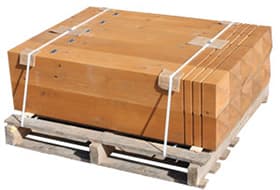 Accessories:
1 ring for stainless steel bollard. - Ref.S1API
2 rings for stainless steel bollard. - Ref.S2API
Galvanized chain ø 6 mm. - Ref. CG6100
40mm brass padlock. with steel bow. - Ref. CNMCAD40