FEATURES FOLD-DOWN BOLLARD TROYA
Manual fold-down bollard, stove lacquered in red or yellow. White color reflective tape level 3, of 50 mm. for a greater visibility.
Fold-down bollard with pin tumbler lock
Yellow color. 50€ - Ref. TROYAAMCE01
Red color. 50€ - Ref. TROYAROCE01

Fold-down bollard with padlock:
Yellow color.- Ref. TROYAAMCA01
Red color. - Ref. TROYAROCA01

Possibility of manufacturing in other colors depending on quantities.
Recommended screws bollard with plate:
For concrete: Block of 11. - Ref. T11L

For asphalt / panot: Block of 10. - Ref. T10X135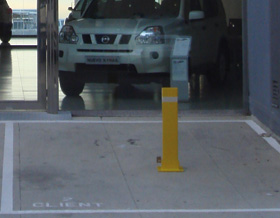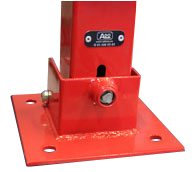 Optional: triangular key.
More information: