Home
>
Road signaling
>
Road studs
>
Fire solar road studs light
SOLAR ROAD STUDS LIGHT FIRE
Fire enbedded solar road stud light using LEDs, ideal for signaling the existence of danger in roundabouts, curves, pedestrian crossings, obstacles, access delimitation lines, traffic lanes for bicycles, trams or buses, road shoulder lines, motorways, highways,... Or simply as a decorative element.
MEASURES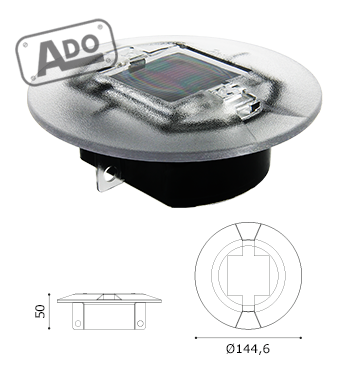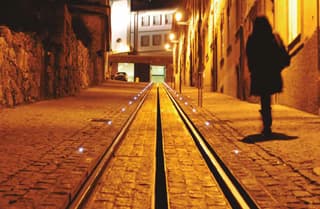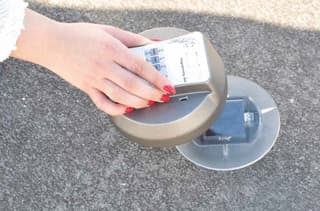 FEATURES FIRE ROAD STUDS
Recessed solar light bollards that support the weight of heavy traffic (up to 60 tons).

Technical features:
On / Sleep function.
Allows the beacon to remain in "sleep" mode before application, extending battery life.
Automatic Brightness Control.
It manages the stored energy, adapts the brightness and regulates its light level according to the energy charged during the day.
Definition of the Work Period. Set the number of hours the beacon should work after it starts to get dark.
Lighting level detection setting.
Change the light direction temporarily permanently.
It detects the possibility of ice forming on the roads and places the colors of the Leds to warn drivers.
If a problem is detected by the beacon, the unit is able to determine what the causes of the problem are.
Specifications:
Intermittent / Fixed operating mode.
Number of Leds 1 or 2 unidirectional and 2 or 4 bidirectional - 5 mm.
Color of Leds: Amber, Red, White, Blue, Green.
Unidirectional or bidirectional configuration led.
Projection: 12.7 mm.
Minimum installation: 50 mm deep.
Material: polycarbonate and aluminum.
Protection: IP68 and IK10.
STANDARD VERSION
Non-programmable road studs with basic functions.
TECHNICAL SERVICE AND SALE OF SOLAR ROAD STUDS LIGHT
We have a technical department to provide service and advice on installations, we are manufacturers of LED recessed light fixtures.