Home
>
Road signaling
>
Road studs
>
Sunbow wired road studs light
WIRED ROAD STUDS LIGHT SUNBOW
Sunbow wired light beacons ideal for lighting and signaling inside tunnels.
The beacons signal the direction to follow by flashing the LEDs, thus increasing safety.
MEASURES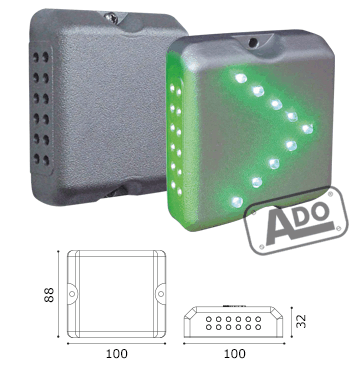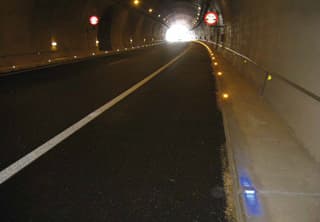 FEATURES SUNBOW ROAD STUDS
Projected illumination of distant tunnels.
High brightness.
Emergency exit lighting.
Robust construction.
Easy replacement.
Low maintenance.
Multi-operation mode.
Specifications:
Intermittent / Fixed operating mode.
Number of Leds 12 unidirectional Leds and 24 bidirectional Leds.
Color of Leds: Amber, Red, White, Blue, Green.
Bidirectional configuration led.
Viewing angle: 30º or 45º.
Minimum installation: 80 mm deep.
Material: anodized and lacquered aluminium.
Protection: IP68 and IK10.
TECHNICAL SERVICE AND SALE OF WIRED ROAD STUDS LIGHT
We have a technical department to provide service and advice on installations, we are manufacturers of LED recessed light fixtures.