A-ECO SEMIFLEXIBLE REMOVABLE BOLLARD
Semiflexible A-Eco polyurethane bollards with removable black plastic base. Base specially designed for our semi-flexible A-Eco bollard with hinged top cover. By simply inserting a flexible bollard into the base, the bollard can be locked using a standard triangular key located on the side of the base to lock the lid once closed or to lock the bollard once inserted into the hole.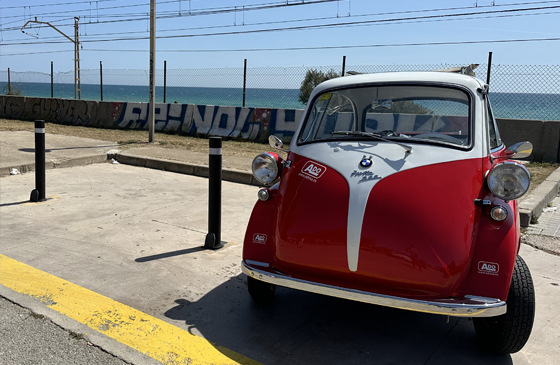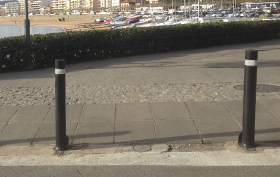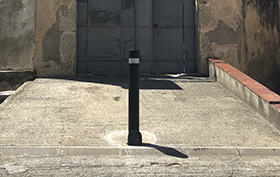 A-ECO BOLLARDS + REMOVABLE BASES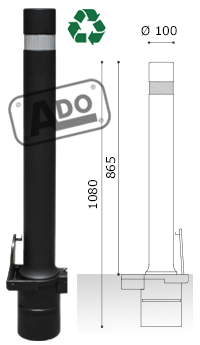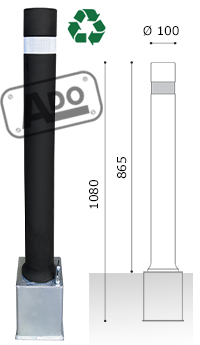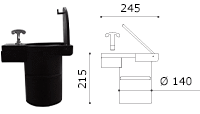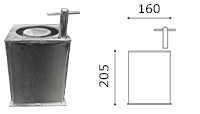 | | |
| --- | --- |
| Bollard | Color |
| PECHN | |
| PECHV | |
| PECHR | |
| PECHA | |

| | | |
| --- | --- | --- |
| Base | Material | Color |
| BEXTRAP01 | Plastic | |
| BEXTRAH01 | Iron | |
FEATURES

100% recyclable.

Not painted. Doesn't rust. Maintenance-free.

Limited flexibility.

High resistance to many solvents, oils and greases.

High resistance to abrasion.

Pleasant touch.

Aesthetically identical to metal bollards.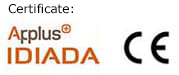 More information:
The semiflexible A-Eco bollard is made of a plastic material that gives limited flexibility, in case of impact and not overcoming its flexibility, the bollard returns to its original position without any deformation. In case of overcoming these degrees, the bollard returns to its position with possible deformation in its appearance, they do not break like conventional plastic, iron or cast iron, thus making them a very economical and durable solution. With this type of bollards we avoid possible injuries to people and we achieve a better appearance at the installation site.
Its low cost makes it the ideal solution for new installations and replacement of existing broken iron bollards. Applications having the same appearance as the A-Flex bollards can be combined with each other. Thus reducing the cost of installation. Its economical price allows you to install this option instead of iron or cast iron.
ADVANTAGES OF A-ECO BOLLARDS OVER OTHER TYPES OF BOLLARDS MATERIALS
Vs bollards made of metal:
- Doesn't rust
- Less weight
- It does not break on impact and can harm people.
Vs bollards made of plastic:
- It does not break on impact and can harm people.
OPTIONAL ACCESORIES
Non-standard colors (RAL colors, Corten imitation).
Road signs adaptation.
Ring for chains.
Customized logo.
As we are manufacturers, we can adapt our bollards according to the customer's needs.
Related products:
TECHNICAL SERVICE AND SALE OF FLEXIBLE POLYPROPYLENE BOLLARDS
We have a technical department to provide service and advice in the facilities, we are manufacturers of semi-flexible polypropylene bollards of °80 and °100 A-Eco models, we have all kinds of Applus Idiada technical certificates, CE certificate, resistance to impact face and back, fire resistance Class E, installers bollard barcelona C-430.